Charlize

Theron

"I'm available to work with it any time."

"Can we please kill that stupid term? We're just friends. It's called friendship!"
– Adam Levine, clarifying his "bromance"
"He has a very busy schedule, appearances. I'm thinking about getting him an agent." Michelle

Obama

"I'm the exact same person I was before. I'm still shallow, I still love clothes, I still want to talk fashion, I still want to gossip, so lay it on me." Giuliana Rancic
"I feel like I have a bowling ball sitting on my hoo-ha. I have a lot of amniotic fluid so whenever my water breaks, it'll be like a fire hydrant."
Jessica
Simpson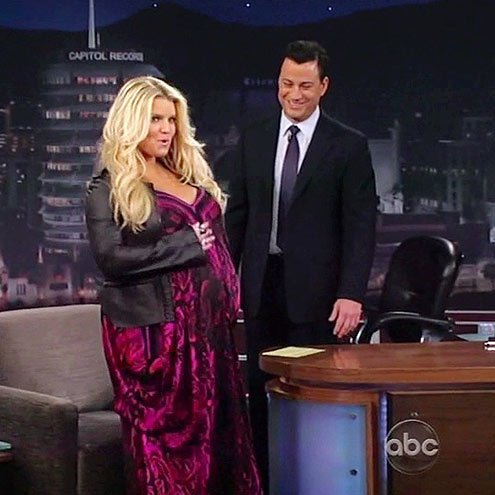 "Breasts certainly help."
– Susan Sarandon, on how she maintains her sex appeal at age 65

"I got crazy looks at Target and the gas station, but at Walmart, they didn't blink an eye."
– Wes Bentley, on the public's reaction to his Hunger Games beard in North Carolina

"It's like a diaper. It's terrible. Who can look good in that?"
– Colombian bombshell Sofia

Vergara

, describing her initial reaction to the more conservative two-piece bathing suits worn